Choose which bug you want to end forever Below...
Does Premo Guard Work? Let our customers tell you...
"Works Perfectly."
The spray arrived in a timely manner and works advertised. If needed again I will purchase again from Premo Guard. Great Transaction.
"Great product & great customer service..."
Definitely recommend, quality of spray is superior to other natural brands.
"5 stars!"
This product is excellent for anyone with bed bugs, who can't afford a new bed.
After using the whole bottle, there are no further signs of infestation and/or bug bites.
"Love this product!"
"No more bed bugs!
"This product actually works!!!"
It took two bottles and bugs were gone. No smell and safe for animals and people. It took a week and there were not more bugs or eggs.
"IT REALLY WORKS!!"
I started using this product right away. I just happened to have a bed bug on me so instead of killing it with my fly swatter I sprayed this product on it to see if it really works. OMG!! That bed bug was dead within seconds.
This product really works. No smell to it. It really is kid and pet friendly. I would highly recommend it.
Best sellers to get rid of your bed bug, mite, lice or flea infestation...
Most effective against Bed Bugs, Lice, Fleas

Bed Bug & Mite Killer - 128 oz - All Natural Non Toxic - Premo Guard

Most effective against bird, dust, ALL mites, Bed Bugs, Lice, and fleas

Mite Killer Spray 128 oz - All Natural Non Toxic - Premo Guard

Most effective against ALL bugs hiding your bedding, clothes, towels, and etc

Bed Bug & Mite Killer Laundry Additive - 32 oz - All Natural Non Toxic - Premo Guard
The Safe, Effective Way to Kill Bed Bugs & Mites
Non-Toxic & Eco-Friendly
100% Kill Rate (dead bed bugs, mites!)
Independent Entomologists Tested!
Safe Around Kids & Pets!
Full Money Back Guarantee (it works!)
Shop Now >
3 Simple Steps To Getting Rid of Bed Bugs, Mites, Lice or Fleas
Step 1: Buy a spray below
Step 2: Spray your mattress, box spring, floors, carpet, walls, couches and ANY areas where bed bugs, mites, lice or fleas are seen and felt daily - until you see no more, or feel any more bites! Premo Sprays are stain and odor free, non toxic and safe around kids and pets!
Step 3: Remove all bedding, transfer to washing machine. Use 1/2 cup of Premo Laundry Additive to kill bugs, their eggs and larvae hiding in your bedding, clothes, towels, pet bedding, stuffed animals, etc.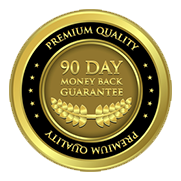 OUR PLEDGE TO YOU...
Full 90-Day Money-Back Guarantee!  
Due to customer satisfaction we are thrilled to offer a FULL 90 DAY GUARANTEE!  If you are not 100% completely satisfied, we will refund your money. 
No questions asked!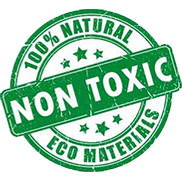 Enzyme Based Formula. No Harmful Pesticides or Chemicals...
Developed by chemists and entomologists to kill bed bugs and mites on contact while protecting the environment and your family and pets.  Premo Guard kills bed bugs by literally piercing bed bugs and their eggs protective "shell" within a few seconds.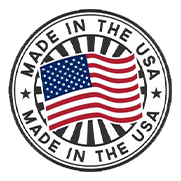 Premo Guard: Made in the USA!
Premo Guard Products are proudly made, manufactured and shipped from the USA.
We are a family run, family first company!