How I learned to stop worrying about bedbugs and embrace travel again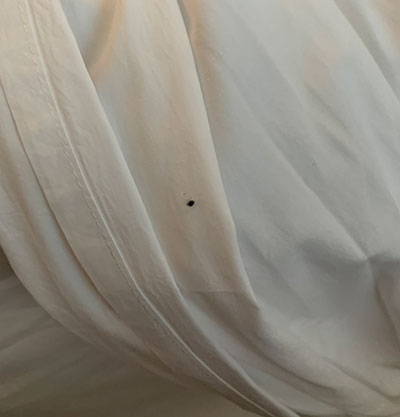 Everywhere I go now, I see bed bugs.


See a bed bug in this picture? I did!
Of course it turned out to be a piece of fleece from my sweatshirt, but until I got close... even poked at it with a pen, I was freaked the heck out!
If you've had bed bugs before, you know the trauma, the sheer terror, of getting bed bugs again.
Right? But even though my family and I were traumatized, we never thought lightning would strike twice...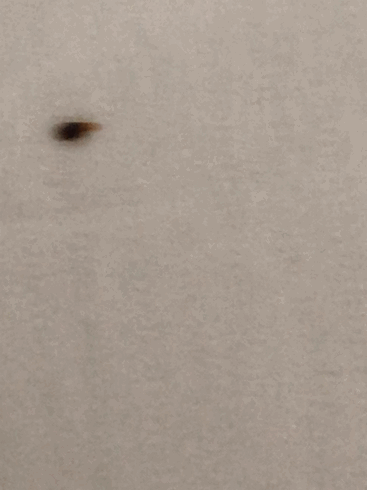 But this is from an actual Disney Orlando area hotel in December.
This short video from our December vacation of a live bed bug was taken by my son at a 5 star resort hotel right outside Disney World in Orlando Florida.
Right before we left for the park, I got a frantic text from my son in the room next door, saying, "Dad... what is this?"
Plain as day, It was a bed bug. Now my mind was racing back to the first time we got bed bugs.
But this time, I had a secret weapon! (more in that in a moment)

Think you can only get bed bugs in seedy locations?Think again!
Think once you have gotten bed bugs, you will never get them again?
Correct... think again!
Bed bugs are making a huge comeback!
Why?
DDT and other pesticides that eradicated bedbugs decades ago have been banned (actually a good thing because they caused all kinds of human suffering like cancer).
How do I know?
Now, this is ironic. I actually own a company - Premo Guard - that produces a top quality, non-pesticide bed bug killer.
To me, the thought of getting bed bugs again was nerve wracking. Having started Premo Guard after a bed bug infestation, I NEVER wanted to go through the suffering again. It was traumatic to say the least.
More importantly, I never wanted to have to use dangerous pesticides again!
So, we developed a non-toxic formula that has a 100% bed bug kill rate. We had it studied by University Entomologists.
The results?
In an independent test, it killed ALL bed bugs on contact!
All of them... on contact... and without pesticides!
THE FEAR OF GETTING BED BUGS IS TERRIFYING... SO WE CREATED SOMETHING ELSE!
After bed bugs, everywhere I went, from hotels, to cruises to even restaurants and movie theaters, I was always paranoid about getting bed bugs.So, I created Premo Guard with some top-notch entomologists and chemists, and now a few years later we are helping hundreds of customer daily eradicate their bed bug problem.
You can learn more about my company and how it kills bed bugs without harmful pesticides at www.premoguard.com. While you are there, check out our new 3 ounce, TSA compliant Travel Bed Bug Spray.
QUESTIONS FOR YOU?
Q. Does the thought of traveling after "bed bugs" terrify you?


Q. Does going to a hotel, getting on a bus, even going to a movie make you anxious?


Q. Do you wake up in a hotel, motel, cruise ship multiple times a night and search yourself for bites?


Do you tear apart your room looking for signs of bed bug activities to the point that it looks like a frat party just ended?


Bed Bugs at Multiple Disney Area hotels!

NY City Subway Shuts Down Due to Bed Bugs!

Bed Bugs Maliciously Released at a Walmart!
How do you
Protect Yourself!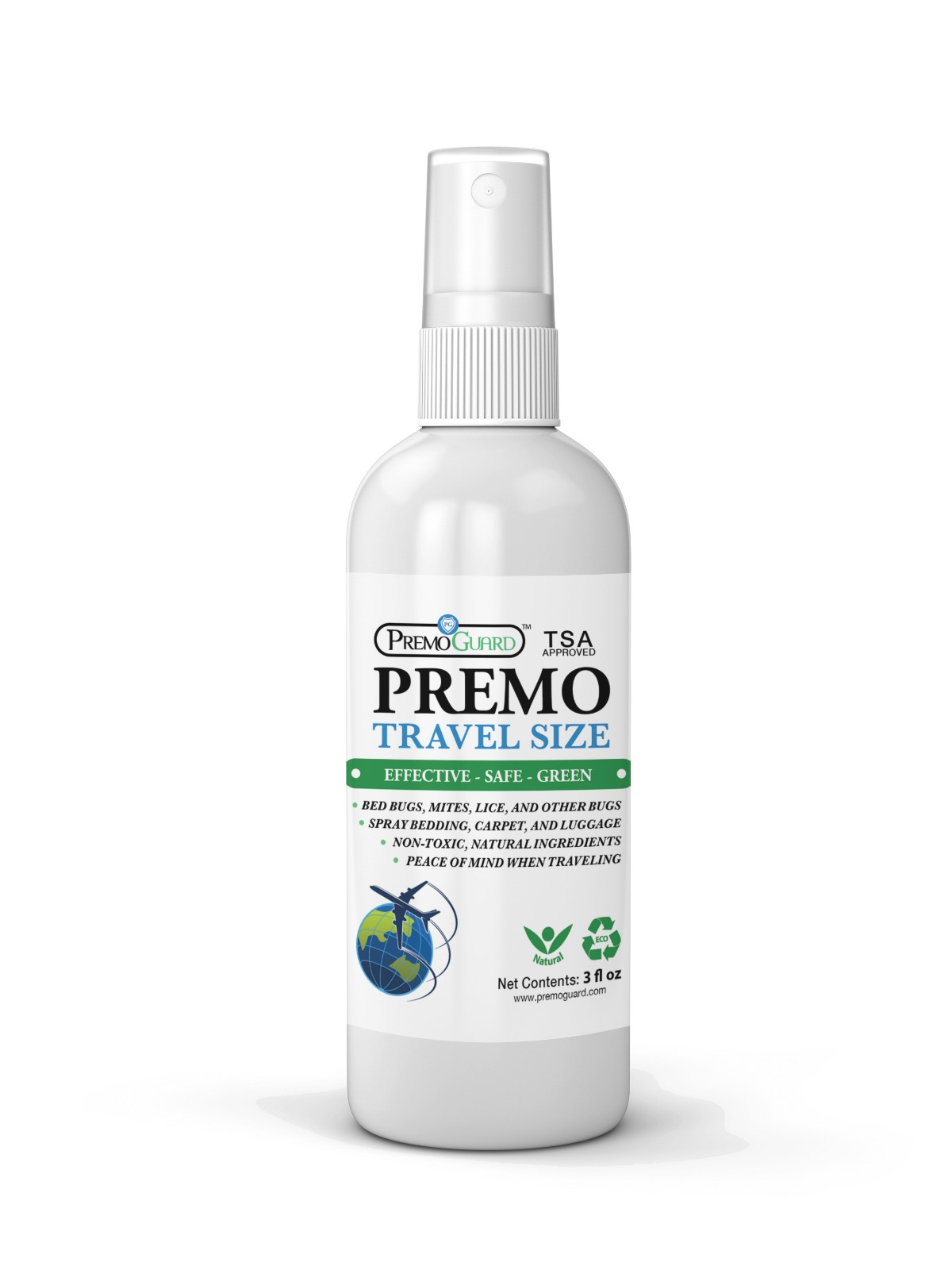 Introducing Premo Guard Bed Bug Travel Spray
Bed Bugs Caught At a 4 Star Hotel