ACCORDING TO THE AMERICAN LUNG ASSOCIATION
4 OUT OF 5 HOMES HAVE DUST MITES
What are dust mites?
Dust mites are microscopic insect-like pests that generate dust. They feed on human skin cells that are found in dust that gets caught in your mattresses, pillows, bedding, furniture, carpets - even kids stuffed animals. 
How do dust mites cause asthma and allergies?
While it is proven that dust mites don't bite like other mites do, they can cause health issues in other ways like activate asthma and allergies.
How? Once they feed on your dead skin cells (a main component of dust), they leave behind toxic feces that can be an allergen. 
What are signs of dust mite allergies?
According to the Mayo Clinic, symptoms of dust mite allergy include, sneezing, runny nose, itchy, red or watery eyes, postnasal drip or cough. More sever symptoms include chest tightness, shortness of breath, wheezing sleep difficulties,
how can I GET rid of dust mites
Since dust mites are microscopic, follow the Premo Guard 3 step regimen for removing dust mites forever. Wash your bedding with Premo Laundry Additive. Spray your mattress and surrounding areas with Premo Guard where dust mites breed, and maintain with weekly spraying and washing!
Other tips: Reduce the humidity in your home. De-clutter your bedroom. Get rid of carpet and rugs. Dust and vacuum regularly.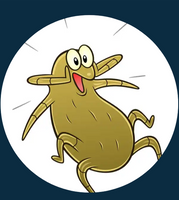 "
Free at last from biting mites. It's been madness for 9 years. Nothing else has worked including paying for pest control companies.
"
- Marsha Verified Premo Guard Customer
USE THESE THREE
EASY STEPS
TO END DUST MITES FOREVER
Buy all three dust mite products and GET 20% OFF.
Discount automatically applied at the shopping cart
Step 1: Wash
Bag up your bedding and any other items, and use Premo's non toxic Laundry Additive in your wash, along with your favorite detergent. Kills mites, and their eggs and larvae hiding invisible to the eye.
Step 2: Spray
Spray Premo Guard on your mattress, boxspring, frame, around the perimeter of the bed such as carpet, floors, couches night tables. Don't worry, its stain & odor free and safe around kids & pets.
Step 3: Maintain
Once a week, or whenever you wash your bedding, wash in Premo Laundry Additive and Spray your bed area. It's that simple to keep dust mites out of your bedroom. It's that simple
End dust mites forever. Buy all three today as a package, or buy individually below
GOT DUST MITES? RAVE REVIEWS FOR PREMO GUARD...
Real Verified Reviews from Real Customers
Buy Premo Guard individually or...
Buy All Three And Save 20%
Secure one-click checkout with these payment options (and more)
Best Seller

Best Seller

Best Seller
End Dust Mites for Good. Get the Bundle and Save
BUY ALL 3 & SAVE 20%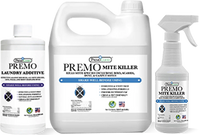 FREQUENTLY ASKED QUESTIONS